ATTENTION WHOVIANS
iidelirium: You have until January 7th, 2013 to reblog this ONCE to get your URL written down in Gallifreyan 
2011: The Defining Media Part 2
Happy New Year everyone! This is the second in a series of articles looking back on 2011's highlights across TV, Film and other media. Part one can be found here. The Story Of Film: An Odyssey In 2011 Mark Cousins undertook one of the most ambitious documentary projects I have ever seen. Writing, directing, photographing and narrating this fifteen hour documentary series (based on his...
2011 Defining Media (Part 1)
2011: The Defining Media: Part 1 As we reach the close of this year I felt it might be an idea to drag myself away from the 90s to reflect on how 2011 has been. This is the first in a seriese of pieces where I shall list some events, movies and TV programs that have really stood out for me this yeart. Although I've not seen everything this year (really, who sees EVERYTHING?), these things...
Stuck in the Nineties Part II: When Dance Music...
This is the second piece I've posted regarding my ongoing love affair with the 90s, the decade I wont let die. In the 1990s the charts were dominated by dance music and DJ's became household names. Now the best parts of dance music have slunk back to the underground while the worst have been incorporated into mainstream pop music. This article and Spotify playlist takes you through...
Outcast back in cinemas
I was a writer on a little horror flick called Outcast. We're up for a BAFTA: Cineworld's Audience Award for Best Scottish Film. Outcast will be showing at Cineworld cinemas in Edinburgh, Glasgow, Dundee and Aberdeen on monday night. A good chance to see it if you missed it. If you like it you can vote for us here:
Stuck in the 90's Part I: Teen Rage Albums
The 90s were cool in a way that I really didn't notice at the time. I was too busy being a grumpy teenager to open my eyes to the cultural awesomeness that was surrounding me. Now I'm older and most things seem to have gone downhill, movies, videogames and music. Especially balls out angry rock music. This is a list, in no particular order, of my top ten teen rage albums. They all...
One day
One day I'm going to get a giant robo mech suit One day I'm going to beat up a T-Rex One of these days I'll be the champion for an oppressed people I'll make a synthetic material ten times stronger than steel I'll travel through a wormhole to a distant galaxy ruled by benevolent machines One day I'll do stuff instead of sitting on the web waiting for stuff...
Harry Potter And The Deathly Hallows part 2
Yes! I've seen it!!! On Saturday morning I attended the producer's screening of HP8 at the Empire, Leicester Square. There was a real buzz of excitement in the cinema which was unusual for an industry screening and, unsurprisingly, Warner Brothers were very keen to keep security tight. After handing my phone in and being searched for any cameras I was allowed into the cinema. After...
Strange Tales at the EIFF (Part 2)
So I've been seeing a bit more this week. It's been a good week to be in the movies a lot with muggy rain outside all the time. As it closes I think this has been a really interesting year for the festival. It's presented some stuff that is really new and exciting while still attracting films of a wide commercial appeal. I expect there'll be a great crowd out for the...
"Cyberspace. A consensual hallucination experienced daily by billions of..."
– Neuromancer (1984) By William Gibson
Strange Tales at the EIFF (Part 1)
The Edinburgh International Film Festival 2011 sees a lot of changes from previous years. There is a new artistic director, James Mullighan a change of venue to Teviot House and the streams that the 60+ films are divided into have also changed. Quoting David Hume and searching for enlightened films that capture the spirit of Edinburgh, Mullighan's plans are grand and the films that he has...
Doctor Who- Mid Season Round Up
As we start our torturing Who-less gap until the Autumn I thought it might be time to reflect on the series so far. Marks out of ten please… The Impossible Astronaut by Steven Moffat Wow! What an explosive start to the series. Everything about this episode was BIG. The majestic landscape of Utah, the Oval Office, scary subterranean spaceships and the Doctor getting killed! It's...
Reblog if you think about Doctor Who at least once...
brokentripod: slytherinnerdgirl: 76totterslane: no shame :). It's kind of hard not to considering my dash and brain are at least 1/2 Doctor Who currently.
"Even now I curse the day, — and yet, I think, Few come within the compass of my..."
– Titus Andronicus (1588) by William Shakespeare
"Chapter One. He adored New York City. He idolized it all out of proportion - er,..."
– Manhattan (1979) by Woody Allen
Coming Up For Air
I feel like its been a while guys. I've been pretty caught up in work stuff at the moment so I've not really made a lot of time for my blog. I've even tried to fob you off with a re-posting of an old review that I wrote for the Total Film Forum. It's not really good enough guys, I know. I'm sorry. So what's been keeping me busy? Writing of course. I've...
"There's something that doesn't make sense. Let's go and poke..."
– Doctor Who "Amy's Choice" 2010 by Simon Nye
Princess
This adult Euro-anime was director Anders Morgenthaler's first film. It is a Danish film that mixes animation and live action with powerful results. The films first scene produces one of its most resonant images: a priest watching slack jawed as his pregnant sister stars in a pornographic movie. The beauty and grace of the animation jar with the brutality of what we are seeing. As the...
"Two protons expelled at each coupling site creates the mode of force, the embryo..."
– The Hybrid, Battlestar Galactica "Torn" by Anne Cofell Saunders 2006
"A straight line may be the shortest distance between two points, but it is by no..."
– Doctor Who "The Time Warrior" by Robert Holmes (1973)
"I can't stand burnt toast. I loathe bus stations, terrible places, full of..."
– Doctor Who "Ghost Light" by Marc Platt 1989
"Always be yourself, unless you suck."
– Joss Whedon
"Human passions have mysterious ways, in children as well as grown-ups. Those..."
– The Neverending Story (1979) by Michael Ende
2 tags
Tom's Top Ten Cartoons of the 80s
This is my top ten list of 80s cartoons. There are many others like it but this one is mine. I think it is every bloggers rite of passage to put together something like this and after a few months of blogging I feel ready. Some of the listings may be controversial and I encourage healthy debate (read: arguments and trolling)! A note on how I put this list together: I have decided that the most...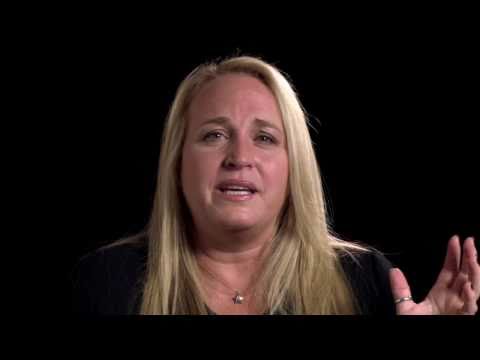 Reblog if your icon is a picture of you.